On a roadtrip across America to work on rockets again!
My brain feels surrounded by a rubber shield deflecting my attempts to access thoughts or knowledge. This is a huge problem. My hardest final is tomorrow.
I'm working on getting over reversed gender stereotypes. Some gender stereotypes are bullshit, but some are pretty valid. Paying for dinner, for example. Back in the day, women were very rarely employed, and especially not employed in high-paying jobs, so men typically paid for meals and trinkets, because girls had less money as a rule. Now that isn't at all true. So while it's...
A large number of things to do…lazing about too much to do them…motor testing, choreography, racecar competition, final, two final projects… Weekends, why do you break my ability to work?
I like spartan aesthetics. Simple, useful, well made things, like clothing a Tolkien elf would wear in the militia. I also like the colors of embers and fire, and have an unusual penchant for sparkles, which goes against most of my personality. I hope I can emulate the beautiful things I love in everyday style and in my future home.
Recording a few original songs with my band! I'll put them up if they're good.
Twee twee twee. Oh woe is me! It's valentine's day (and I have to say), this romance no longer becomes me. Yeah. Today my mood is off. Visually, I feel like blocky, matte gray metal crystal. I'm bummed out about Collin and Valentine's day, and I'm becoming less and less attracted to him. Which means I'm trying to spend more time with him so I can get the...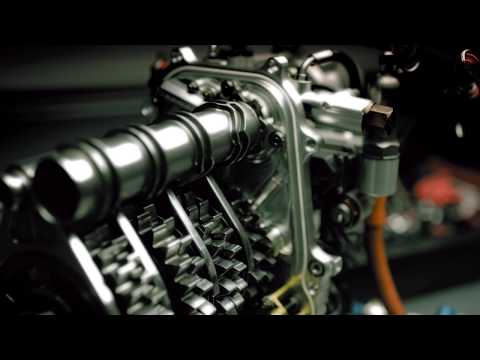 Hello tumblr! Life is carrying on as planned. This is going to now be my silly day to day diary full of interesting, yet trivial things! I'm home with Collin right now, listening to excellent music (phantagram?) as usual and waiting for my teeth to recalcinate. I got six cavities filled over winter break, and have five more suppurating in my mouth. I have a massive headache, which sucks....
Hello tumblr I guess when everything's going well in your life you just don't want to post as much I've had a lovely winter break. A week in Florida, 80*F and swimming with the dolphins. A week in New York, half in Manhattan, the city I LOVE, and half in Rochester with my family, getting the whitest Christmas they've had in years (it was amazing!! Snowball forts up the...
I'm in Florida! Went boating with the dolphins and a massive king conch snail. Such a beautiful sunny day, enjoying Moby, the Black keys, and Alabama Shakes on a gorgeous motorboat. Good day.
Moby: Run on
Hello! No deep ramblings, just a simple diary post. I'm finished with my semester! 23 units, music and engineering, all done! Next semester starts off with 25 units and 2 jobs (one as an undergraduate teaching fellow for the engineering design course, and the other back working in the mechanical engineering machine shop). I'm excited! I may drop some obligations, but I think...
2 tags
3 tags
Things I've learned from my trip back home: It's easy to idealize a relationship as the one thing that's bringing most of the happiness into your life. This idealization can be and is often false. The balance of challenging oneself, succeeding, having good friends who love you, and having people to be physically affectionate with is fabulous. Add exercise and music in there and...
I realize this has become something of a romantic diary. My apologies. I'm knitting some gloves for my stepmother for Christmas; the pattern requires cabling, which I've never done before. Fortunately, it all remains pretty simple, as long as you can keep numbers straight in your head. I went home over thanksgiving. Home was lovely. It was very low key, and a little stressful, and...
Life has been very interesting lately. I have a full palette, every minute of my life being full of one thing or another. I barely have time to go home and sleep, and I'm not spending any time with my roommates (although that is partially because of a leaky roof that makes my room smells like cat-ass). I'm a little bit sadder than usual, but also more comfortable. I feel like I'm...
I keep getting flashbacks to wonderful things I've done in my life. Sitting in a hot tub on a lighthouse cliff, watching a storm in the ocean, sitting cuddled up next to a fire with homemade soup in our beach house with Norah Jones on the stereo, being in Japan, Costa Rica, Prague. I've lived a very rich and full life. I'm a lucky lucky duck. Thank you family, you are wonderful.
Things are getting better :) Issues that have lingered since the summer are being worked out in my relationship. Midterms are almost over. Our prosthetic hand, while not yet anywhere near flourishing, is making progress. Fall is gorgeous. Gorgeous gorgeous gorgeous. And there's still a whole life ahead of us to live and love and learn.